Hofmann

&

Sommer as a contract manufacturer
Together with our subsidiarie Pharmachem GmbH & Co.KG, our partner company ABO & PAINEX Pharma GmbH & Co. KG and a common research and development department we form a contract manufacturer network.
As independently operating actors we have many years of experience in the German health care market and own numerous drug approvals, trademarks and health products. As a qualified pharmaceutical companies with the necessary manufacturing license's, we have the expertise and know the obstacles and requirements to enter the market. The networking of different core competencies allows us to offer our customers a wide range of services in the area of contract manufacturing.
Our portfolio includes the development, production, bottling, packaging and final inspection of non-sterile medicinal products, medical products, food supplements, cosmetics and foods.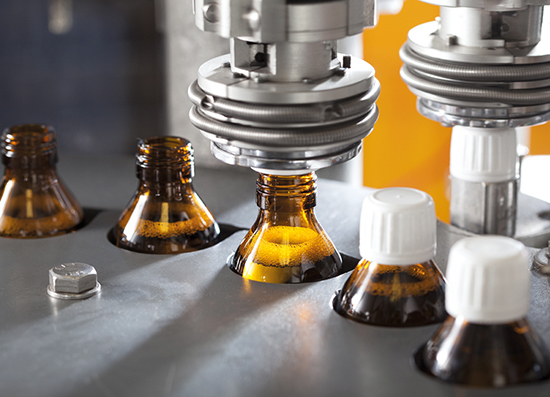 Depending on your needs we can assume individual production steps or the complete end-to-end processing of the production. This starts at the selection of the raw material suppliers and continues with all production processes and their control right up to the packaging and packing. All production processes are validated according to international GMP standards and the production facilities are regularly qualified.
Besides the pure contract manufacturing we can offer, as a network, a bunch of other product accompanying services. We are your experienced full-service partner from the development phase up to the production. With our knowledge and depending on your needs, we can advise you.
Product Development at Hofmann & Sommer
Based on your ideas we develop formulations, optimize existing formulations or we rely on own approvals, standard approvals or standard recipes. We also support you in dealing with regulatory, legal and organizational tasks as well as the development and approval of products.
Through partner companies we also can organize the design and the production of target market-specific packaging.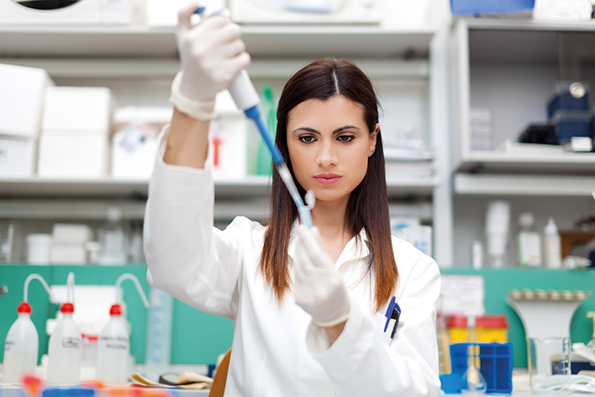 Production and bottling
For the production and bottling we have different technologies available. Subsequently the specifications for our product services are listed. On request other quantities, special bottling or special designs are possible even in small quantities.
Liquids
• Initial solution starting from 1 liter
• Bottling in a variety of container types and shapes
• Capacity of 10 ml up to 500 ml
• Bulk production is also possible
• Use of various forms of dosing aids and closures
Semi-solid preparations
• Initial solution starting from 5 liter
• Bottling in crucible or dispenser
• on demand sealing the crucible with foil
• Capacity of 30 ml up to 5000 ml
• Bulk production is also possible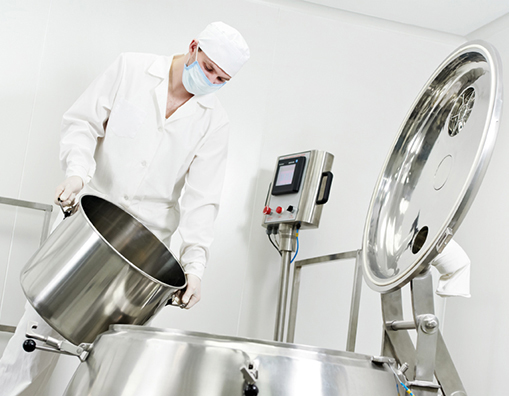 Nutritional supplements and foods
In the area of food supplements and foods for the healthcare market we work with large german raw material suppliers and manufacturers. We achieve a variety of projects for our own brands and numerous customers. Because of that we are able to create synergies especially in the field of purchasing logistics. These thereof established partnerships enable us to produce typical non-medicinal products for the pharmacy supplement assortment like effervescent tablets, lozenges, dragees or capsules. You also can benefit from our experience and make your wishes to our task.
Homeopathic medicines
We look back on many years of experience in the production of homeopathic remedies. The production is done under strict regulation and according to the provisions of the Homeopathic Pharmacopoeia (HAB) by our qualified staff. Originating from mother tinctures and dilutions we manufacture small and very small batch sizes starting from one bottle of homeopathic complex remedies using § 38 of the Pharmaceutical Act of Germany. Our portfolio currently includes approximately 2,000 recipes, by which we produce liquids, globules and ointments.
Please also refer to our information's about homeopathy: Link >>>
Labeling and packaging
On demand we can label your products as requested, assemble with package leaflets in the secondary packaging and apply your individual information using ink-jet printing process. Even for non-machinable packages we'd like to find a solution to give your product the desired appearance.
We are always at your disposal for the preparation of an individual offer or for questions about our range of services. Please do not hesitate to contact us.

Ronald Ring
Operations Manager / Procurator
Hofmann & Sommer GmbH und Co. KG
Chemisch-pharmazeutische Fabrik
Lindenstraße 11
07426 Königsee-RottenbachPhone: +49 36738 659-0Fax: +49 36738 659-119
E-Mail: vertrieb(at)hofmannundsommer.de